Home and Farm Insurance
Automobile Insurance
Commercial Insurance
Travel Insurance
Life Insurance
Home and Farm Insurance
Chaparral and Wildwood Insurance brokers are very knowledgeable in the farm department, many of our agents were raised on farms and some own and operate farms themselves. You will find this very helpful as you discuss your farming equipment and operations.
Primary Dwelling
We can offer a broad range of coverage's for your home. From fire and extended coverage's, to all risk coverage on your home and its contents, we can provide you with the coverage that best suits your situation and needs.
Farm Liability
Starting at a million dollar limit our farm liability can be increased to cover all of your land and operations. Liability insurance provides the insured's family and those listed in the policy with coverage should any legal claims arise where the insured's are found negligent.
Machinery/ Tool Floaters
Combines, Tractors, and other tools can be valued in the hundreds of thousands of dollars, we know how important it is to insure these items and we offer great rates to go along with you farm package.
Outbuildings/ Grain bins
Barns, workshops, employee dwellings...Farms usually come with a wide variety of outbuildings, many of which you may choose to list on your policy.
Grain/ Fertilizer/Feed
These things can be insured, depending on what amount of coverage you want you can be insured against lightning, vandalism, in transit, wind and other perils.
Livestock
From insuring one specific animal at a set amount, to providing coverage on a blanket basis for many animals coverage is available against certain perils.
Farm Automobiles
By insuring your farm policy with your farm auto you will receive discounts on both policies. That's one reason why it's a good idea to insure with the same company.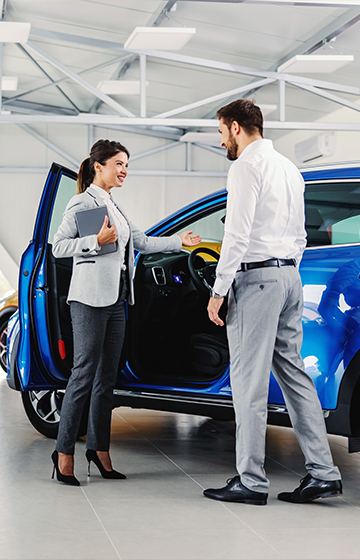 Automobile Insurance
When it comes to insuring your vehicle there are some things that are helpful to know, our knowledgeable agents will explain to you the different coverage's available and their cost, helping you to get the policy that best suits your personal needs.
Liability
Alberta government requires everyone who drives a vehicle to have this coverage, and we recommend having at least a million dollar limit of coverage under liability. Third party liability provides coverage for damages or injuries to other people and their property due to an automobile incident. It will also provide coverage for settling any legitimate claims that could arise from such an incident.
Accident Benefits
Accident benefits are also a required coverage. It provides benefits up to a limit for an insured person for medical expenses, loss of income, and funeral costs.
Family Protection
We highly recommend adding this to your policy. This Endorsement provides the insured, their spouse, and dependent relatives with additional coverage in the event they are injured or killed by an uninsured, or under-insured driver.
Optional Coverage
Just because you don't have to purchase additional insurance, doesn't mean you shouldn't. Banks and leasers often require full coverage be placed on any vehicle that they have financial interest in. If you are concerned about paying for damages to your own vehicle, than you will probably want to purchase addition coverage.
Specified Perils
Damages caused by, fire, lightning, theft or attempted theft, windstorm, earthquake, hail, explosion, riot, falling of aircraft or of its parts, rising water. And the stranding, sinking, burning derailment or collision of any conveyance in or upon which the automobile is being transported by.
Comprehensive Coverage
Includes everything listed in specified perils, as well as any other peril excluding only those caused by collision with objects or upset of vehicle. Comprehensive coverage also insures your vehicle from vandalism, and impact with animals.
Collision Coverage
Coverage for insured's vehicle should it strike or be struck by another vehicle regardless of who was at fault. Collision coverage also covers damages in single car accidents such as hitting a tree or post with the automobile.
Commercial Insurance
To grow your business, you need to take calculated risks and that's where Chaparral Insurance can help with commercial insurance.
We're here to help you assess your needs and find insurance to make sure that you're properly covered. We provide business insurance for many different organizations from large commercial companies and factories to small family-owned shops. Whether you own an investment firm, a restaurant, or a corner store, our business insurance brokers are here to help.
Call Chaparral Insurance Brokers today to get competitive business insurance quotes and confirm that you're getting the best possible commercial coverage at the best rate. Making sure that you have the right commercial insurance is our job, allowing you to get back to growing your business. Give us a call to see how we can be there for your Southern Alberta insurance needs as your company grows and changes.
Travel Insurance
Planning a trip? Better get a travel policy!
Medical bills can cost a fortune and our emergency travel policies start at just 20 dollars, giving you emergency medical insurance up to 5,000,000.
Everyone's situation is different, from the Albertan family that makes multiple trips abroad a year to the visitor to Alberta from another country. We will explain the coverage options to you and customize a policy to best fit your needs. Call or come in and speak with one of our licensed agents, no appointment necessary.
Emergency Medical Insurance
Visitors to Canada Emergency Medical Coverage
Trip Cancellation/Interruption
Baggage Coverage
Accidental Death
Life Insurance
The year 2020 has been a roller coaster for us and most likely for you as well.
It frustrates us not knowing what the future will bring for us or for our clients.
Let us help in PLANNING ahead in your life. During these uncertain times Chaparral Insurance Brokers is doing its best to help its clients PLAN. We want to help protect what is most important to you by offering life insurance for all your needs. Whether you need it to cover mortgages, loan's, and or other debts, or if you are just looking to secure your families future, we have a policy that is right for you.
Many people don't PREPARE for the worst until it's too late, but by PLANNING ahead, a life insurance policy can cover the costs that your loved ones may obtain in your absence, for as LOW AS $12/MONTH.
If you have any loans, mortgages, or other debts that may be passed along to your loved ones, contact us at Chaparral Insurance Brokers for a quote or consultation either over the phone or in person, so that we can help you be PREPARED for the future.
We wish you and your family a safe 2020.