Automobile Insurance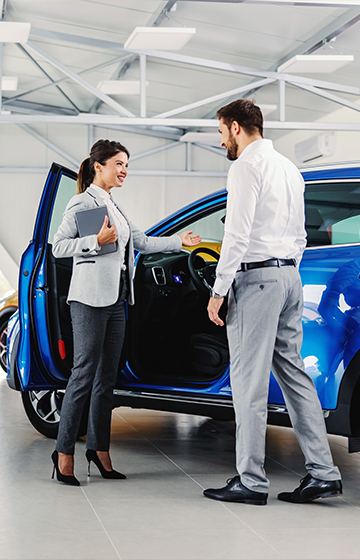 Automobile Insurance
When it comes to insuring your vehicle there are some things that are helpful to know, our knowledgeable agents will explain to you the different coverage's available and their cost, helping you to get the policy that best suits your personal needs.
Liability
Alberta government requires everyone who drives a vehicle to have this coverage, and we recommend having at least a million dollar limit of coverage under liability. Third party liability provides coverage for damages or injuries to other people and their property due to an automobile incident. It will also provide coverage for settling any legitimate claims that could arise from such an incident.
Accident Benefits
Accident benefits are also a required coverage. It provides benefits up to a limit for an insured person for medical expenses, loss of income, and funeral costs.
Family Protection
We highly recommend adding this to your policy. This Endorsement provides the insured, their spouse, and dependent relatives with additional coverage in the event they are injured or killed by an uninsured, or under-insured driver.
Optional Coverage
Just because you don't have to purchase additional insurance, doesn't mean you shouldn't. Banks and leasers often require full coverage be placed on any vehicle that they have financial interest in. If you are concerned about paying for damages to your own vehicle, than you will probably want to purchase addition coverage.
Specified Perils
Damages caused by, fire, lightning, theft or attempted theft, windstorm, earthquake, hail, explosion, riot, falling of aircraft or of its parts, rising water. And the stranding, sinking, burning derailment or collision of any conveyance in or upon which the automobile is being transported by.
Comprehensive Coverage
Includes everything listed in specified perils, as well as any other peril excluding only those caused by collision with objects or upset of vehicle. Comprehensive coverage also insures your vehicle from vandalism, and impact with animals.
Collision Coverage
Coverage for insured's vehicle should it strike or be struck by another vehicle regardless of who was at fault. Collision coverage also covers damages in single car accidents such as hitting a tree or post with the automobile.
---
---